Event Hours
(1)
Friday

12:00 pm - 1:00 pm

Survey of the local arts scene with JoEllen Schilke.
Today's Program! 
Wordier than Thou has everything piled into this week! The Tampa Bay Publishing Conference is this Friday and Saturday. Out of the Pages, a family reading event with drag performers on Sunday, and Welcome to DRAGWARTS 2, yes a Harry Potter Drag & Burlesque show, is Thursday night.  Tiffany Razzano, founder of WTT, will chat with us about why all of this is needed and fun and how much we just love writing. 
Last week…
We chatted with artist Lucia Riffel about her solo animation/digital art show opening up at Tempus Projects, The Eternal Present. Tracy Midulla of Tempus and Chrissy Brimmage from Dashboard joined the conversation. 
Past Shows
Maureen McDole chatted about all of the wonderful stuff happening at the returning Sun Lit Festival. A whole weekend focused on reading and writing!
Artist Janet Echelman is in town to jury the Gasparilla Art Festival. She will be chatting about Bending Arc, her sculpture at St. Pete's Pier. Last night she adjusted the colors to honor Ukraine. 
last Week!
Activist/Author/Artist Adam Fortunate Eagle and Curator Emily Kapes of the James Museum will chat about their amazing exhibit, Away From Home: American Indian Boarding School Stories. 
Last Friday:
THANK YOU! WE WENT OVER OUR GOAL!
I LOVE LOVE LOVE LOVE YOU!
American Stage is coming in with their amazing play, School Girls, or the African Mean Girls Play
Previously:
Suzanne Williamson & Robin O'Dell chat about the stunning new show of Suzanne's work at the Florida Museum of Photographic Arts


earlier…
Emilia Sargent of Tampa Repertory Theater and Georgia Mallory Guy of ThinkTank TYA chatted with us about their unusual and super smart collaboration, taking place at Stageworks Theater November 19-December 19. They have two shows in repertory, which means they switch back and forth. They're sharing sets, and even some actors. The shows are The Curious Incident of the Dog in the Nighttime and The Giver, both based on novels, and both smart shows for young people and up. Listen back on our fancy player to the right!
Earlier
She will have her ceramics there for the first time!
THANK YOU TO EVERYONE WHO DONATED! WE STILL NEED YOUR $$ THOUGH TO MAKE THE GOAL!
FUND DRIVE AHOY!


Art in Your Ear has to do our part in keeping

the station financially healthy. Would you please pledge through that tip jar over there, whatever you can afford. We will have some fun arts skulls for you as thank you presents, or a cool t-shirt. THANK YOU!!!!
This week's show is shine shine shine
Here is a SHINE 7 ART EXHIBIT ARTISTS1 SHINE 2021 Map.
We will be chatting with Ya La'ford and Chad Mize, as they bring new elements to Shine. Chad has an opening at Mize Gallery Friday night. There will be a big reveal of Ya's piece on Saturday night.
Last Week
We chatted with Deb Carson about her new book, Becoming Flo, a Mostly True Story.
Past shows! 
Earlier…
Andrea Assaf always does fantastic work that is thoughtful and stays with you. We talked about her work, Eleven Reflections on September; the new award winning digital film version; the return of the Veterans Open Poetry Mic; and Eleven Reflections on the Nation. 
8/27/21 show
We chatted with Carrie Boucher, mainly about the many programs and the absolute GLORY of Nomad Art Bus, but also about Spacecraft and its residency in Walter Fuller Park.
There are two large art projects getting ready to open on both sides of Tampa Bay.
Fairgrounds in St. Pete and Crab Devil in Tampa. Fascinating that the timing and culture is blooming these at the same time. Here are their introductory videos. 
First, Fairgrounds
Now Crab Devil

(in love with this song!)
We announced that Spacecraft was making and playing in a park;
There is a real VIBE at Mize Gallery; 
And Tampa Museum of Art has a ton of sweet shows right now.
Last week:
From The Studio @ 620's site:

The Green Book of Tampa Bay is a Black-owned business directory that serves Pinellas and Hillsborough county. We help people who are concerned with inequity in their community be intentional with how they spend their dollars. Along with promoting Black-owned businesses, the directory promotes Black artists as well as historical and cultural sites.
Below is Blueprint to Forever, by Fabstraq
We are going to have a massive conversation about finding pathways through art, transforming places, how things get done. You know, the stuff at the intersection of our lives.
Last Week…
Bridget Bean & James Rayfield crash the titanic once again at the Tampa Fringe Festival!

Art in YOUR Ear Raised $1,800 on our way to $2,000! 
THANK YOU SO MUCH! Feel free to kick in towards that last $200 pretty please. xoxoxo
Last week's show featured Mark Mothersbaugh, Beatie Wolfe, and Jade Dellinger with…
*


Here's a peek at our new shirt designed by Ya La'ford!
We did a soundtrack inspired by Summer of Soul!
This is lovely
Talking about their show at Gallery 221 at HCC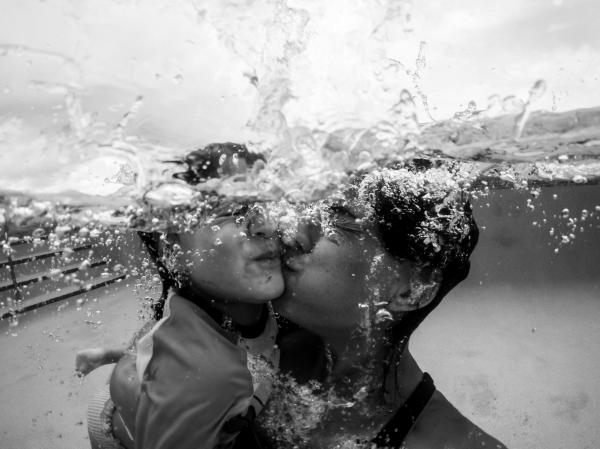 We will be chatting with photographer Agueda Sanfiz and Zora Carrier, Director of the FMoPA.
Thank you, Todd Bates, for designing our new shirt!
A couple weeks ago we chatted with Neil & Gianna Gobioff about the ARTIST RELIEF FUND & ARTSPACE!
vvbfep
YOU Are wonderful glorious mesmerizing heoroes!!!! I love you!!!!!
Follow us on Facebook pretty please. We put info about guests, but so much more. Grants, jobs, music, fun stuff, important matters, and occasionally dog pictures. 
A few weeks ago…
Producer Lea Umburger and Writer/Director John Alexander with their new documentary about Sharon Preston-Folta, Louis Armstrong's secret child.
And here is a lovely photo by the legendary Clyde Butcher
*************************************************************************************************************